Are Walmart Listings The Same As Amazon Listings?
Give a warm welcome to Tim Jordan and Norm Farrar from Private Label Legion as they join us for another round of expert Walmart Marketplace tips.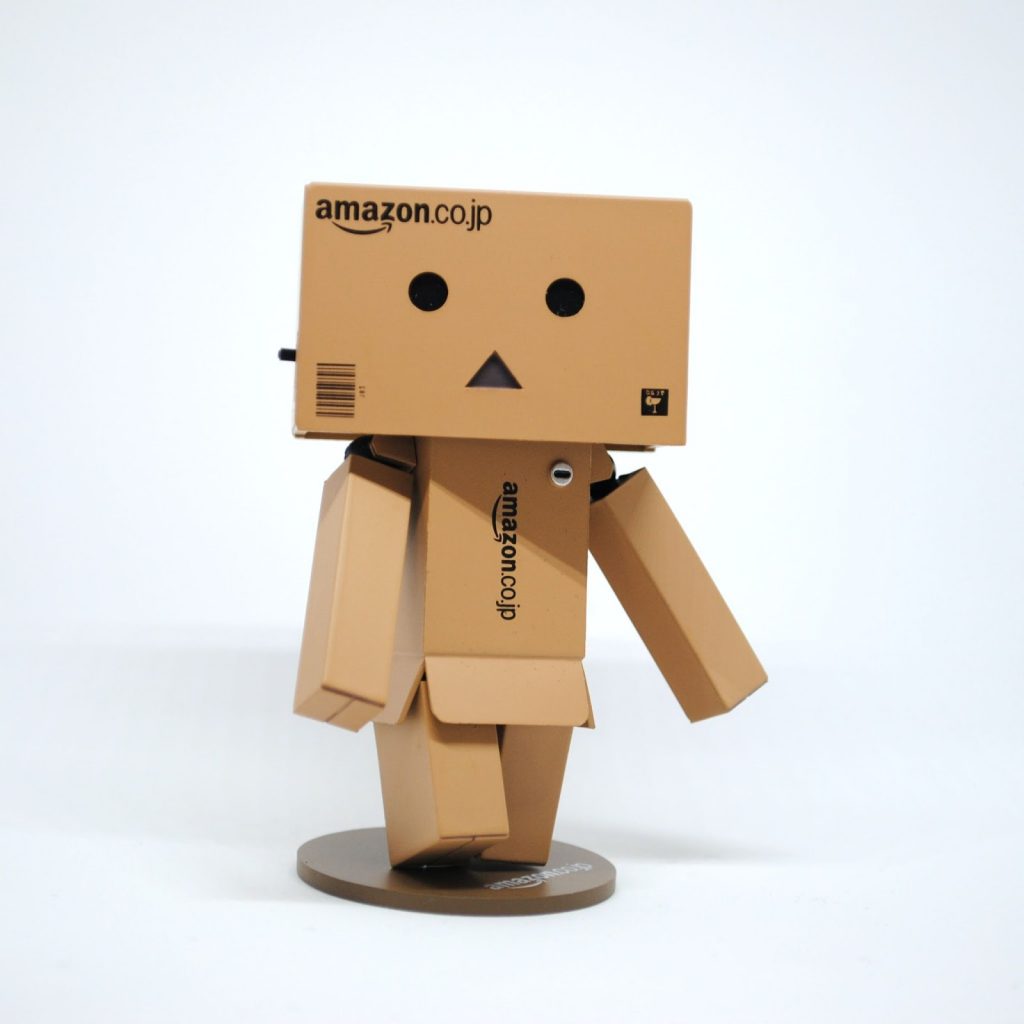 🚨 SPOILER ALERT! 🚨 Walmart product listings are not (and should not) be the same as Amazon product listings.
That's right. If you've already got an Amazon store and you're thinking about heading over to sell on Walmart.com, it's tempting to just copy-and-paste those product listings over.
… but that's a bad idea and we're here to tell you WHY. We're also here to show you HOW to make a great Walmart Marketplace product listing that won't tank your sales.
1. Can you copy/paste your Amazon listings into Walmart.com?

2. Walmart Marketplace product listing DO's and DON'Ts

3. Check back often for even more Walmart Marketplace expert seller tips

4. More FREE resources for EVERY marketplace seller!

5. About Tim & Norm

P.S. If you want a quick crash course on Walmart Marketplace, why it's awesome, and how it's the next BIG thing for sellers like you, check these out before you continue reading:
Is Selling On Walmart Worth It In 2022?
How To Start Selling On Walmart
Who Can Sell On Walmart Marketplace?
Can you copy/paste your Amazon listings into Walmart.com?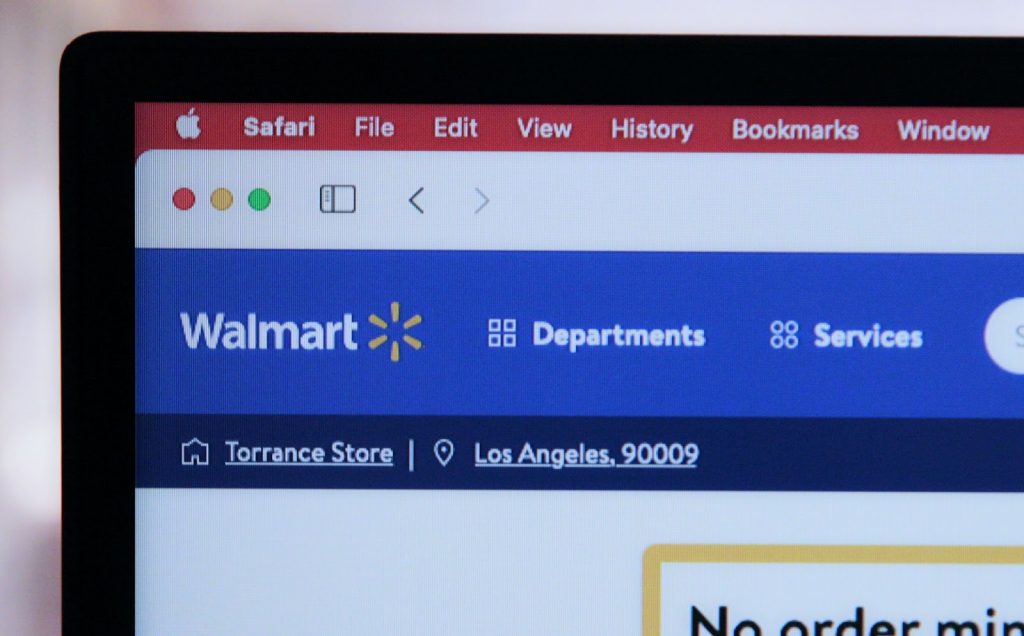 Nope! Negative! No!
Listen, we know it's tempting to copy and paste your listings over. And honestly, it seems like a great way to work smarter and not harder.
But if there's one thing we know about Walmart Marketplace (and we know quite a few, actually), it's that Walmart prefers a certain kind of listing.
Now, by that we mean, Walmart really likes listings that DON'T use keyword stuffing. They like listings that are geared towards the buyer (and not an algorithm). And they like listings that are simple, and easy to read. In fact, here's a side-by-side example of what Walmart considers "good" and "bad" key features (or highlights):
Quick side note, Walmart is also REALLY into product images. So make sure you pay special attention to these. Here's a quick reference guide to their image requirements:
• Minimum of four images per listing
• JPEG, JPG, PNG, and BMG file formats
• RGB color format
• No more than 5MB file size
• Seamless white (255/255/255 RGB) background
• 2000 x 2000 or higher is recommended
• No photos that show accessories that are not included with the item
• No excessive (more than 50%) white space around the product
• No placeholder images
As you can see, the way things work on Walmart is pretty different from Amazon. So here's another side-by-side comparison to drive this home. But this time, it's for same product on both marketplaces so you can spot the differences in action: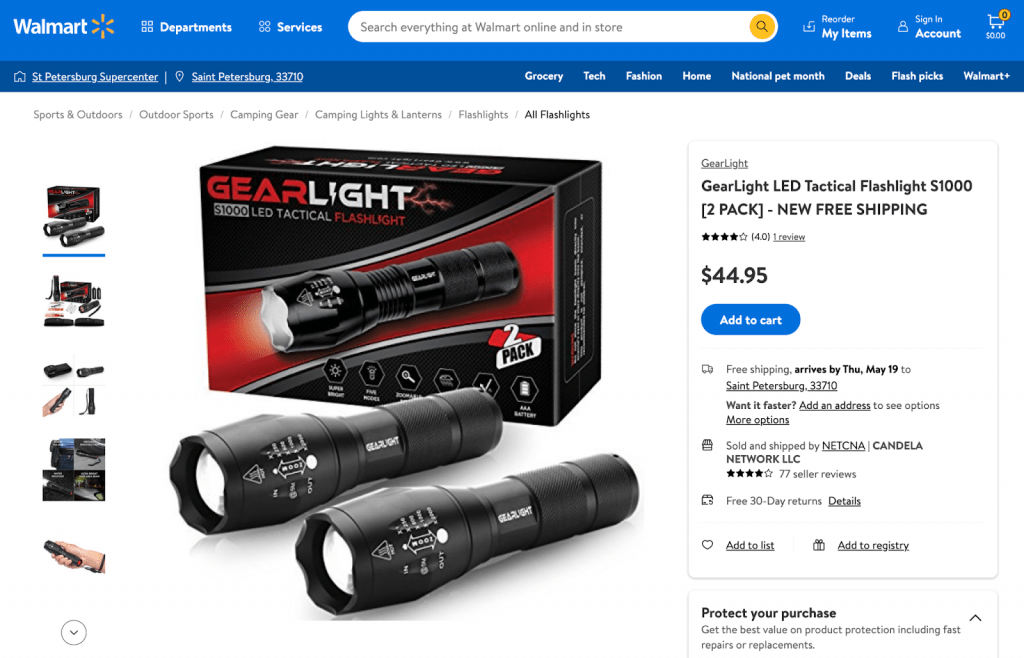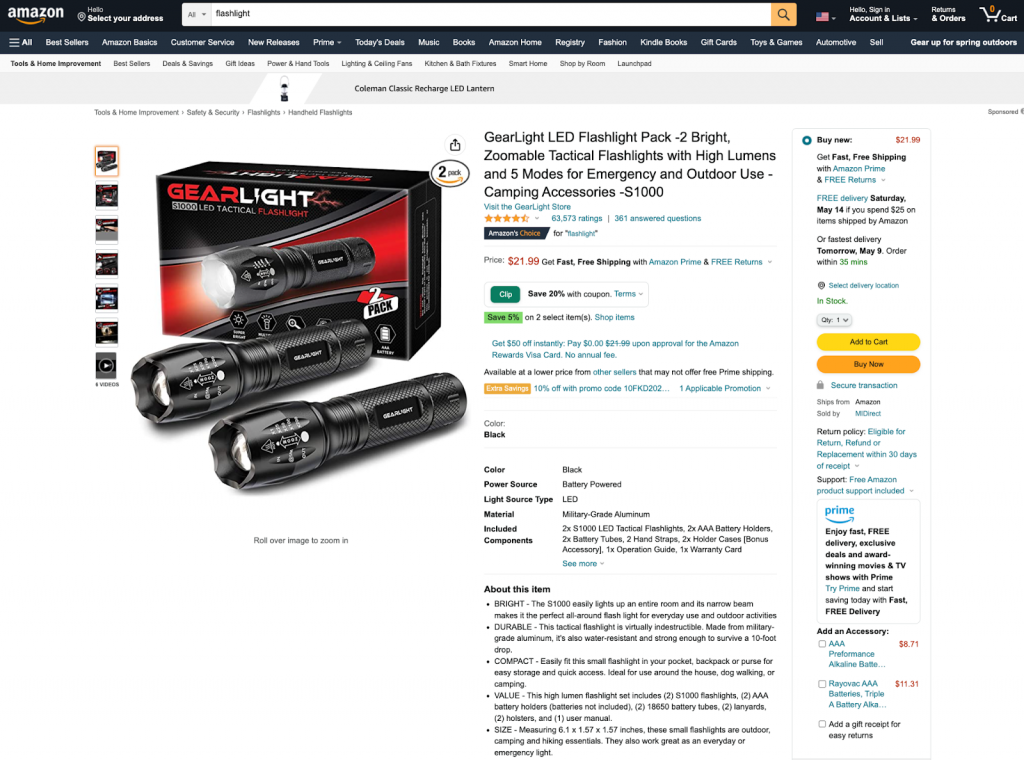 Notice the title length and photos. As well, look at how Amazon lists product details close to the top. But for Walmart, users can scroll down to get more info if they want it, which looks like this: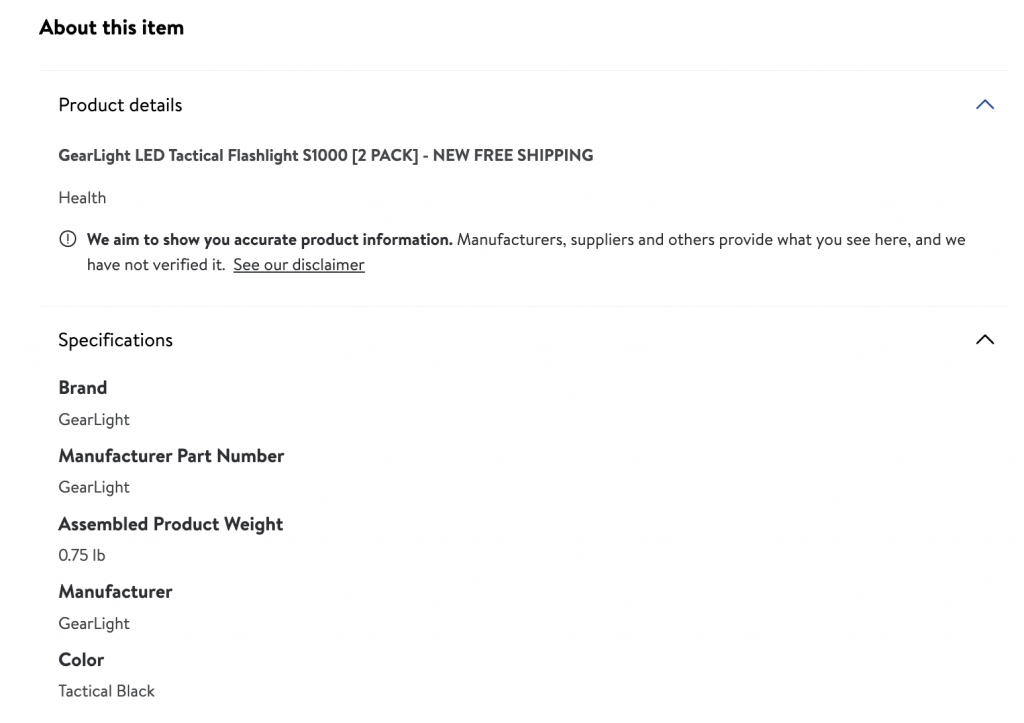 Note there's a lot less text here compared to Amazon. Which, again, isn't a good or bad thing — just different.
Walmart Marketplace product listing DO's and DON'Ts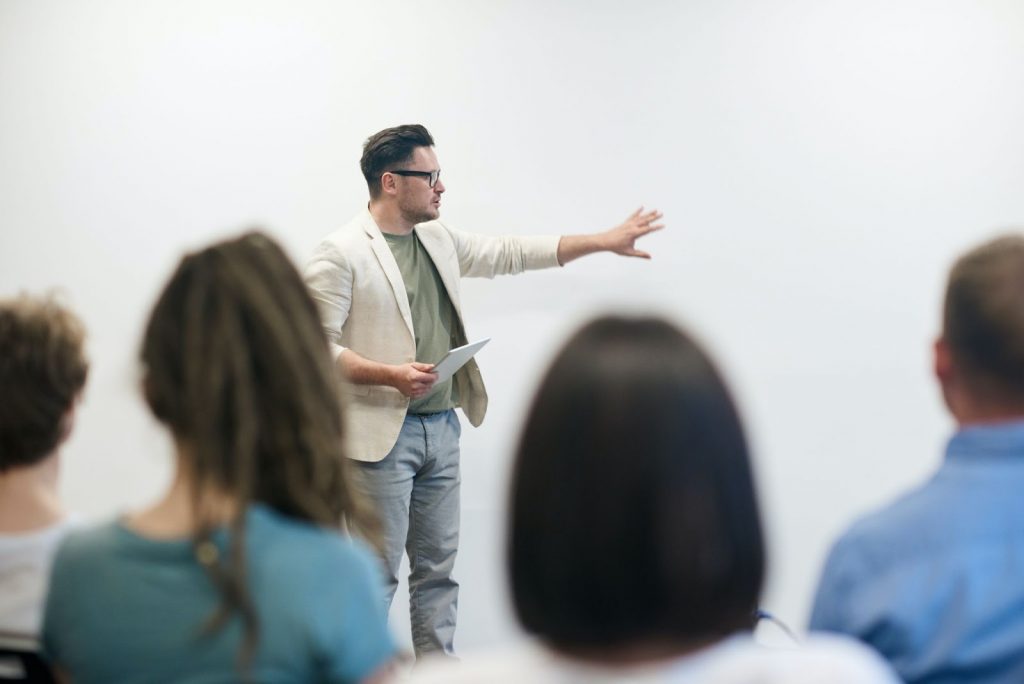 DO! Keep it short and simple
Walmart likes short, simple, and above all, easy to read. Keep your product titles to the point. We also recommend you use this formula to craft product titles:
Brand + Item Name + Model Name* + Style* + Key Attribute + Pack Count* + Size*
*If applicable
Walmart also likes product descriptions that don't have any "fluff." So write up a description that's at least 150 words, but leave out the stuff you don't actually need.
Like Amazon's bullet points, Walmart has Key Features. These can't be any longer than 80 characters, and you can list between three and ten features and benefits.
Pro Tip: After you publish a listing, remember to visit Growth Opportunities in your account and fill in any fields you may have missed by mistake.
DON'T! Copy and paste from Amazon
Since you've made it this far through our article, you already know this. But just to drive it home … do not … we repeat … DO NOT copy your Amazon product descriptions. Instead, edit your listings down so buyers can read them in a few seconds.
DO! Write new titles
Amazon likes long, descriptive, keyword-stuffed product titles. Walmart doesn't. Keep your product titles descriptive, but cut them down if you sell the same product across both marketplaces.
DON'T! Upload images with stuff in the background
This is a big one. Walmart Marketplace likes images WITHOUT extra "stuff" in the background that doesn't come with the product. So if you sell cat beds, don't upload photos of the cat bed with toys in it. Walmart believes this misleads the customer, and it could result in a penalty.
As well, Walmart wants a minimum of four images per product. And while you're at it, they also like images that are 2,000px x 2,000px (although 1,000px x 1,000px is the minimum).
Now that you know the difference between Amazon listings and Walmart listings, we believe that you're ready to draft some up on your own. Remember to follow our list of do's and don'ts, and check back for even more Walmart Marketplace tips.
You'll be ready to get out there and start selling in no time!
Check back often for even more Walmart Marketplace expert seller tips
Hello to all our favorite marketplace sellers! Thanks so much for joining us yet again for another edition of Walmart Marketplace insider tips.
We want to remind you to bookmark the Amazing.com blog here so you don't miss out on ANY of the next-level resources we're publishing over the upcoming weeks.
Remember to check back frequently because we're sharing even more Walmart Marketplace resources, guides, and expert tips with you soon!
More FREE resources for EVERY marketplace seller!
Ready to learn even more about selling on Walmart and other online marketplaces? Check out some of our favorite resources … FOR FREE!
Is Selling On Walmart Worth It In 2022? Jump Right Into Walmart Marketplace And Why It's The Opportunity Of A Lifetime For Most E-Commerce Sellers
How To Start Selling On Walmart: Get In On The Ground Floor Of An Explosive Opportunity With This Step-By-Step Guide On How To Sell On Walmart
Who Can Sell On Walmart Marketplace? Here's The Insider Scoop On How To Get Approved As A Walmart Marketplace Seller
About Tim & Norm
Hey everyone! We're Tim Jordan and Norm Farrar. We're both e-commerce sellers, hosts of two popular podcasts, and together we run the Private Label Legion online seller community.
Norm Farrar has been selling e-commerce since the late 90's and has created both seven-figure and eight-figure marketplace brands. He later found his introduction to the Amazon marketplace through Amazing.com.
Tim Jordan has been selling e-commerce since 2015. He started out with reselling then quickly moved into private label and has since created multiple seven-figure marketplace brands.
Tim and Norm now travel the world speaking about e-commerce and sourcing private label products to sell on online marketplaces. Together they've coached and consulted both new brands and some of the largest in the world.