How To Start Selling On Walmart
Tim Jordan from Private Label Legion joins us again to share expert tips on how to start selling on Walmart Marketplace in three easy steps.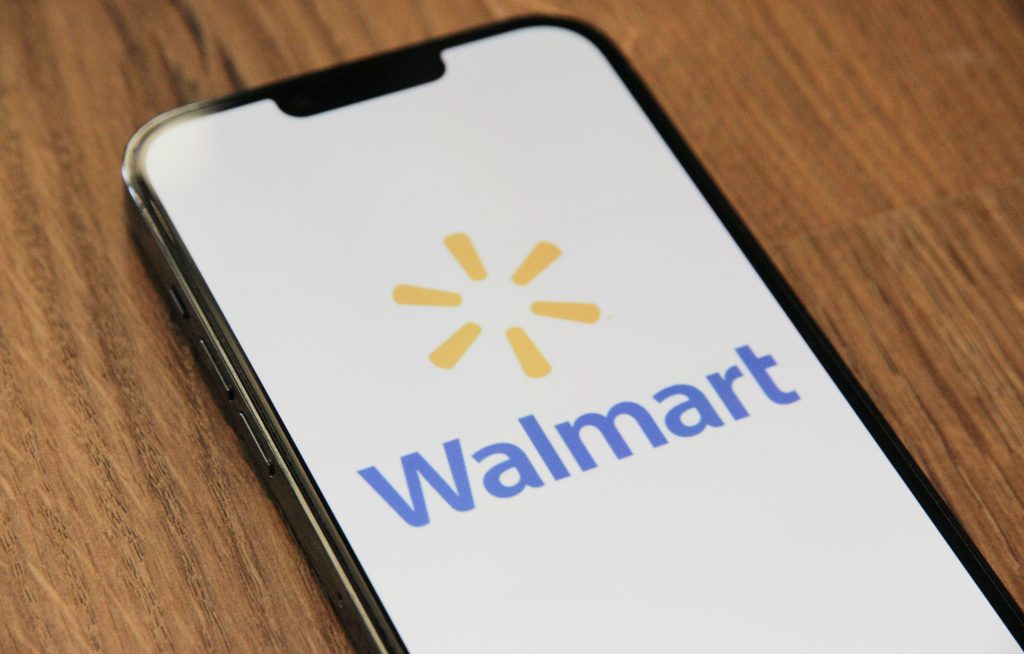 I'm the kind of person who says it like it is, so here's the bottom line:
Walmart doesn't let just anyone sell on their online marketplace, they have standards. They have restrictions. It is not a "click this button and you are all set to sell" type of system. They make you work for it.
But! That's also exactly why Walmart is an absolute gold mine for e-commerce and marketplace sellers like you. That barrier to entry is an AMAZING resource for legit e-commerce sellers. It is what helps Walmart.com remain not overly saturated … yet!
So I'm going to demystify what it takes to start selling on Walmart by breaking it down into three steps.
1. What is Walmart Marketplace?
2. How much does it cost to sell on Walmart Marketplace?
3. #1: Request to sell on Walmart Marketplace
4. #2: Register a Walmart Marketplace seller account
5. #3: Upload your listings
6. More Walmart Marketplace insider tips
7. FREE resources for EVERY marketplace seller
8. About Tim and Norm
In case you missed it … what is Walmart Marketplace?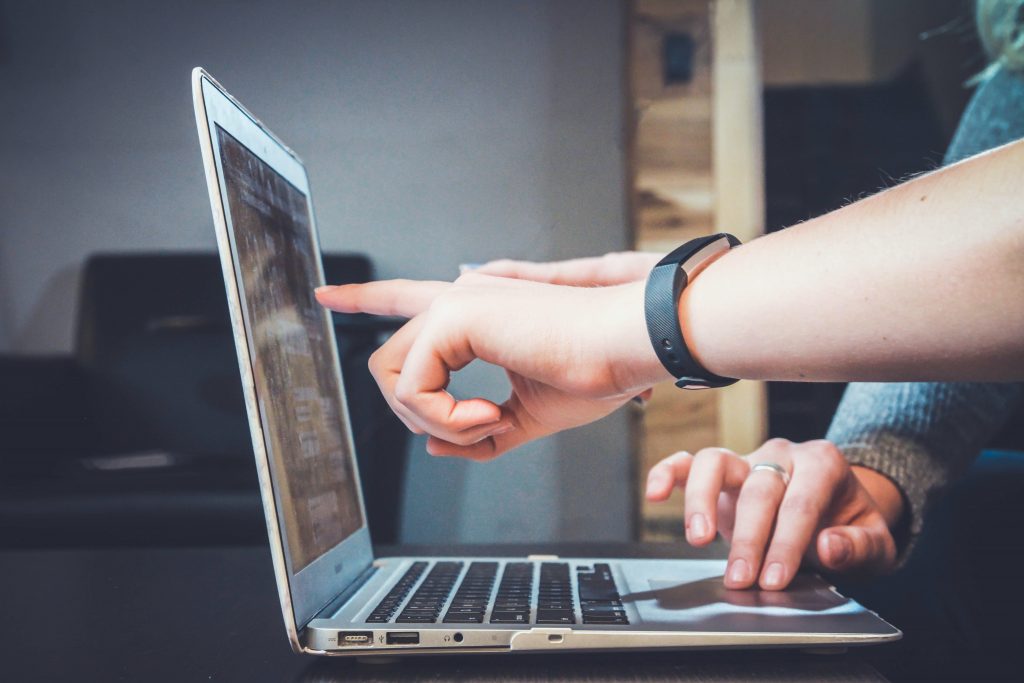 Real quick before I jump into how to start selling on Walmart Marketplace, let me cover the basics:
What is Walmart Marketplace?
That's a great question with a simple answer. Walmart has invested a ton of money lately into leveling up its e-commerce game. This includes internet-powered curbside pick-up, online grocery delivery, and its huge online storefront.
As a part of this initiative, Walmart now lets approved sellers market products through its online platform, where tens of millions of shoppers are already going to find the things they want and need. This community of approved sellers is using what we know as the Walmart Marketplace.
So basically, Walmart Marketplace is THE spot for e-commerce sellers to reach Walmart's online audience (which is a huge audience btw with over 120 million unique monthly visitors).
If you want more info about this, check out these two resources:
Is Selling On Walmart Worth It In 2022?
How much does it cost to sell on Walmart Marketplace?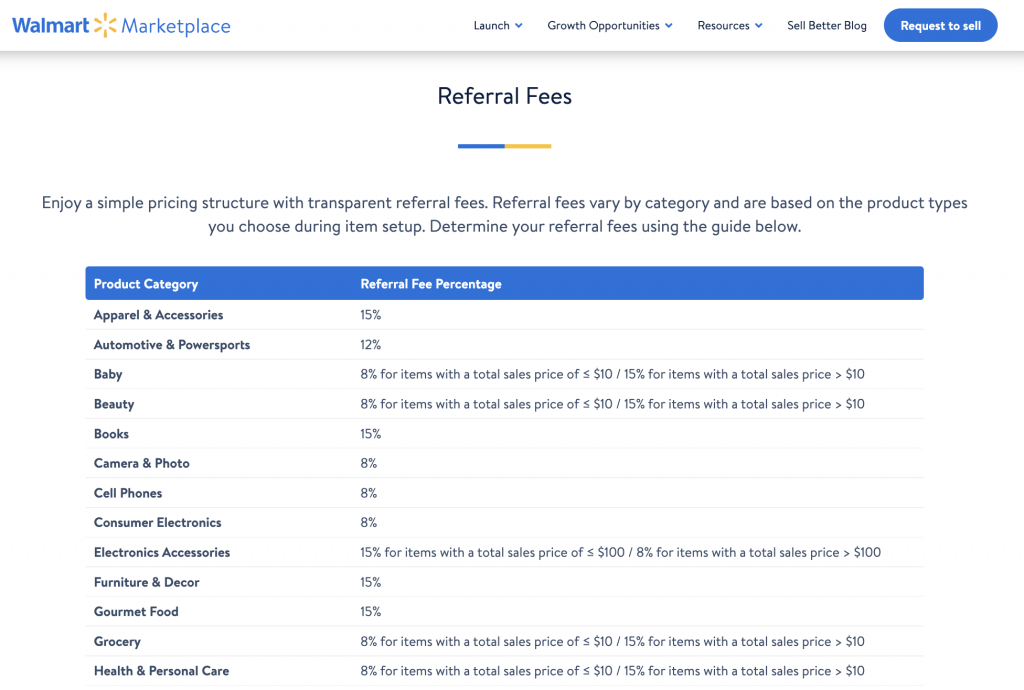 Just like other e-commerce marketplaces, Walmart takes a commission (or a referral fee) from your sales in exchange for the benefits it provides.
Psssttt! Check out the benefits of selling through Walmart here.
According to Walmart Marketplace, commissions vary by product category and sales price. But generally speaking, Walmart takes between 6% and 15%.
For example, let's say you sell personal care products through Walmart Marketplace. Walmart earns an 8% commission for sales up to $10 and 15% for sales over $10.
If you sell electronics accessories, Walmart earns 15% for sales up to $100k and 8% for sales over $100k.
In other words, what you sell and how much you sell it for directly impacts how much you pay out in commissions.
So now that you know roughly HOW MUCH it costs to sell on Walmart, let's get into HOW TO sell on Walmart. I'm going to make this super simple and break it down into three steps:
1. Request
2. Register
3. Upload
#1: Request to sell on Walmart Marketplace
As I pointed out earlier, only approved sellers can list products on Walmart's website. So the first step here is — you guessed it — getting approved.
Walmart calls this "requesting to sell." I call it applying. But either way, here's what you'll need before you start the application process:
• US Business Tax ID (and no, they don't accept social security numbers)
• US business address
• Physical address or place of operations
• W9 or W8
• EIN Verification Letter (it has to be from the Department of Treasury AND it has to verify your US business address)
• Product catalog integration plan (more on that in step #3)
• A list of product info (product categories, catalog size, total SKUs, verified UPC info, and more)
Once you've got all this information, visit Walmart's Seller Central website and fill out the application.
#2: Register a Walmart Marketplace seller account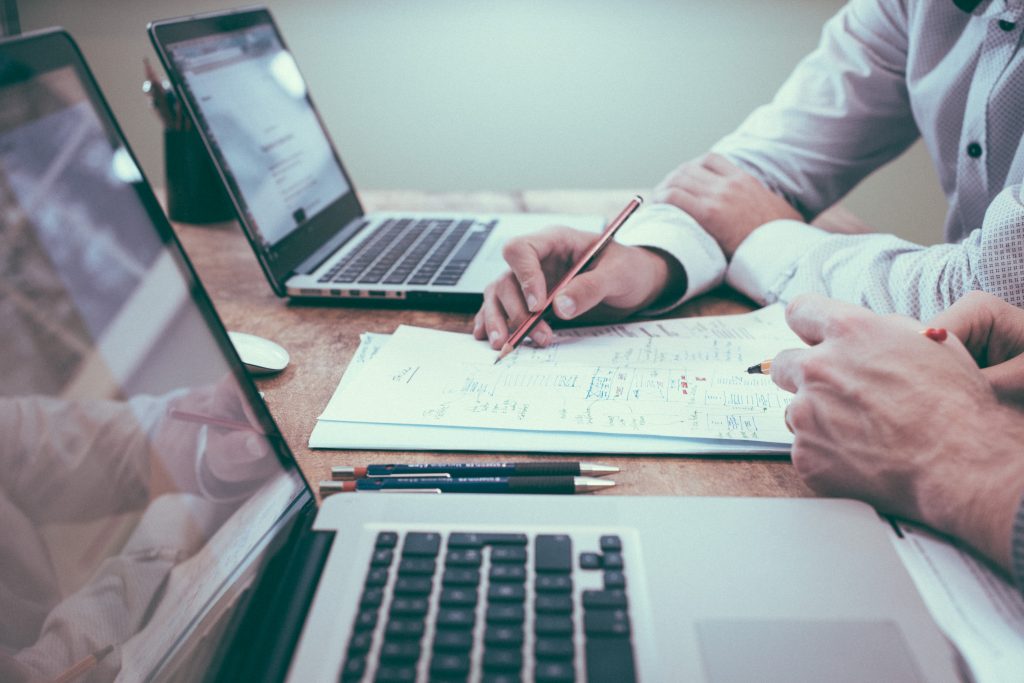 When Walmart approves your application, you get to register a Walmart Marketplace seller account (and you can't sell on Walmart without registering). Here's what you'll need to complete registration:
• Contact name
• Business address
• US Business Tax ID
• Shipping info (pricing models and regions you ship to)
• Partner with a Walmart payment provider to receive $$$
• Product catalog info (categories, pricing, inventory)
When you finish registering, it's time to …
#3: Upload your listings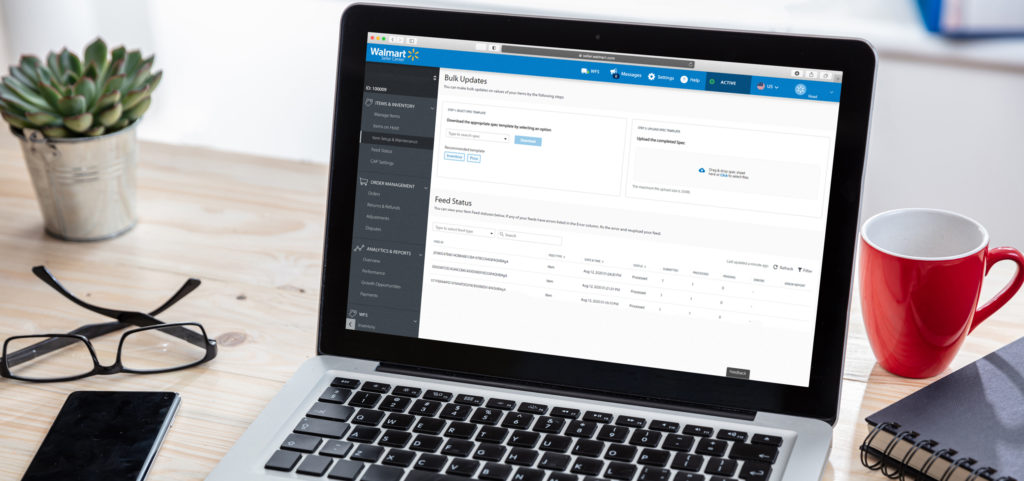 You're approved, you're registered, now you're ready to sell.
Walmart makes it easy for sellers to upload product listings with its Bulk Upload tool. If you don't want to upload your listings in bulk, or if you can't for some reason, you can upload listings one at a time — but I recommend just doing it all at once.
Walmart gives you two ways to upload in bulk:
Setup by Match
Automatically matches products to ones Walmart already has on file. So if you sell a product that's already on Walmart.com, you join the listing as a seller (similar to the way it works on Amazon).
Full Item Spec
Requires additional steps in Excel, but gives sellers more control over each product. With this method, sellers download the Full Item Spec spreadsheet from Walmart.com, validate product data, then re-upload it to Walmart.
You also get to add products through Walmart's Seller Central, or directly through its API.
Neat, right?
Once you list your products and your inventory is made available (either through merchant fulfilled options, WFS, or another distribution channel like Deliverr), you are OFFICIALLY off to the races, and ready to start working on the next steps: launching, optimization, ranking, and SCALING!
Check back for more Walmart Marketplace insider tips
What's up to all my fellow marketplace sellers! Thanks for joining me and remember to bookmark the Amazing.com blog so you don't miss out on ANY of the Walmart Marketplace resources Norm and I are posting over the next few weeks.
Join Norm Farrar and myself (Tim Jordan) each week for even more insider info about selling on Walmart. This includes our Walmart Marketplace step-by-step guide that you absolutely cannot go without.
FREE resources for EVERY marketplace seller
Ready to start building the life you've always dreamed of? Take the first step and check out these epic marketplace resources for FREE! Here are some of my marketplace seller favorites:
Why Is Walmart Growing? Learn More About Walmart, Its Growing Online Marketplace, And Why It Matters To Sellers Like You
Is Selling On Walmart Worth It In 2022? Jump Right Into Walmart Marketplace And Why It's The Opportunity Of A Lifetime For Most E-Commerce Sellers
Sign Up Now For FREE Marketplace Training! Join The Virtual Event To Get The 5-Step Plan To Run A 7-Figure Business From Home
About Tim and Norm
Hey everyone! We're Tim Jordan and Norm Farrar. We're both e-commerce sellers, hosts of two popular podcasts, and together we run the Private Label Legion online seller community.
Norm Farrar has been selling e-commerce since the late 90's and has created both seven-figure and eight-figure marketplace brands. He later found his introduction to the Amazon marketplace through Amazing.com.
Tim Jordan has been selling e-commerce since 2015. He started out with reselling then quickly moved into private label and has since created multiple seven-figure marketplace brands.
Tim and Norm now travel the world speaking about e-commerce and sourcing private label products to sell on online marketplaces. Together they've coached and consulted both new brands and some of the largest in the world.