How Much Do Amazon FBA Sellers Make?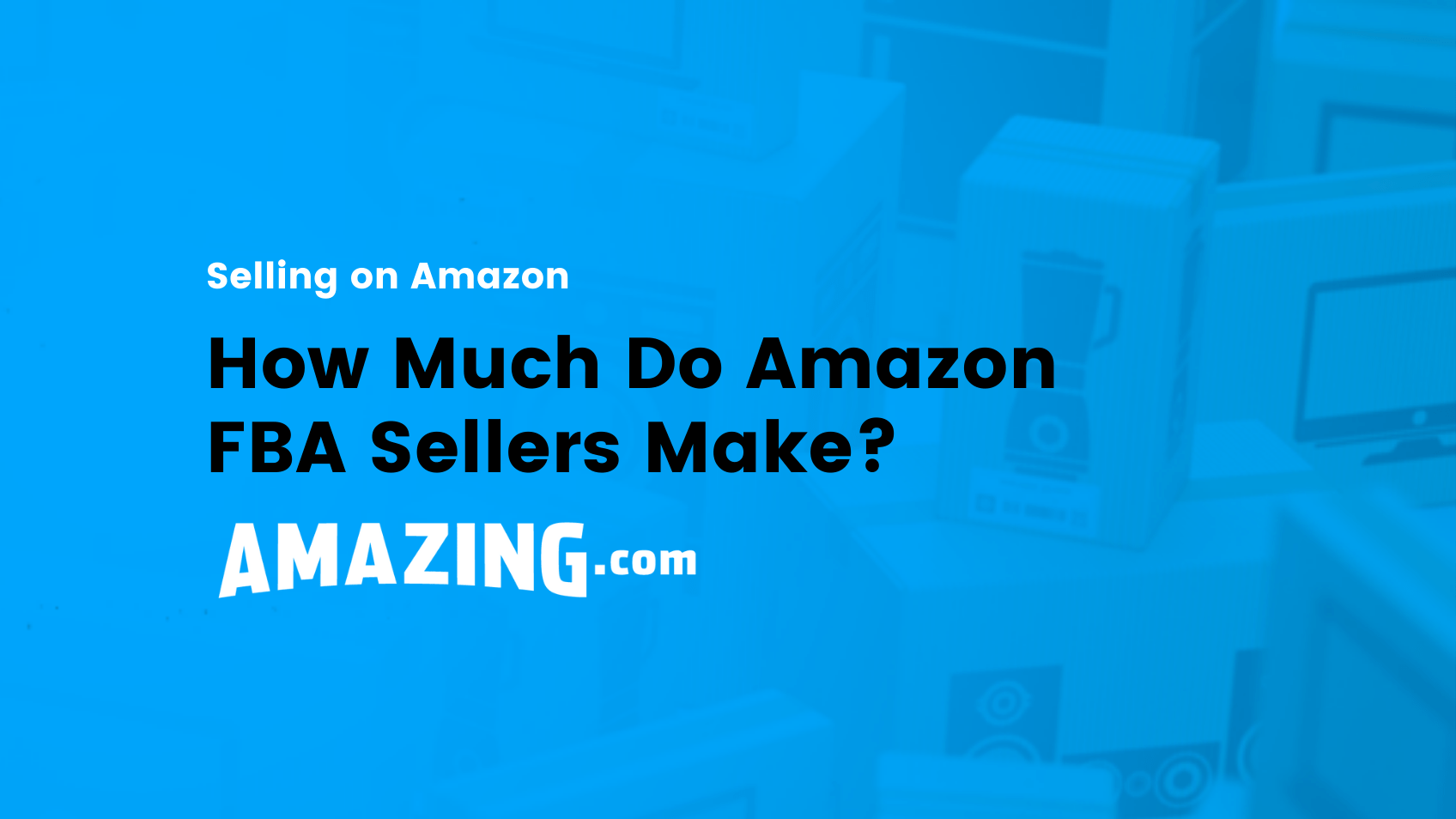 You want to know how much do Amazon FBA sellers make? It's hard to say. According to smallbiztrends.com, new Amazon sellers are earning between $26,000 – $810,000, so not exactly a precise amount.
Guide Contents:
The same study shows 61% of sellers increased profits in 2019, and in 2020 92% of sellers were planning to remain selling. If you were wondering, third-party sellers, aka everyday people, make up nearly 50% of sales on Amazon.
See most Amazon sellers are selling for the same reasons. They want to achieve financial freedom, replace their 9-5 job, and provide an additional income for their family. They're people looking to be their own managers, and pay off their debts in their own way.
So what does it take to start selling on Amazon, and what can new sellers do to ensure they're profitable in 2020?
You don't have to have a ton of prior specialized knowledge in this space. We can show you how to choose the right product, the right supplier, and effortlessly market your product so you can start earning. At the foundation of this business is having a phenomenal product.
So the best place to start is by finding possible products to sell. Whether you're looking for products to sell for the first time, or you just need a quick refresher, keep reading.
Download a Product Finder
Everyone starts somewhere, why not start searching for opportunities now? First grab a product finder, this one is popular. Now just setup these 4 filters to use within the product finder tool. This eliminates non viable products and helps you find the right one.
To get started using a product finder, choose a top level category like "Pet Supplies" to start searching. Then enter the negative key along with a random set of numbers in the search box, so "-36436." After that hit search and open your product finder.
Use These 4 Filters:
Best Sellers Rank: BSR needs to be 300-5000. The lower the number the more competitive it would be to compete with that seller's product.
Less Than 1000 Reviews: You're starting with zero reviews so it's necessary to filter out any products with more than 1000 reviews. You'll inevitably experience low sales if you try to compete against wildly successful products. Best to carve out your niche somewhere else.
Less Than 5 Lbs: If your product is more than 5 lbs, you're going to eat up all of your profits in shipping costs and returns. The more compact and lightweight your product is, the better off you'll be.
Priced Between $15 And $70: The ideal price range of $17-70 allows your product to generate maximum revenue for you, without making inventory reorders and other business costs too pricey.
More Profitable Product Listings in 2020
If you're worried about the earning potential of Amazon in 2020, don't be. Amazon is reporting massive sales numbers despite everything going on. So whether you're looking to make a small profit, to add to your existing income, or you want to replace your job and sell full-time, Amazing Selling Machine can teach you how to become profitable on Amazon in 2020.
Like in every market, the sellers who are most successful spend a majority of their time and energy focusing on improving their business. Rather than focusing on how much other Amazon FBA sellers make, look for wins and solutions that you can implement into your business.
Want to Launch Your Product on Amazon?
So how much do you stand to make selling on Amazon? No one can tell you for certain, but other ASM members are crushing it, that is safe to say. We can show you the exact path to financial freedom including how to uncover the best product opportunities.
You don't need years of experience to get started either, we'll show you how to choose a product, make your 1st inventory order, and market your product. It does take resilience and personal responsibility, but Amazing Selling Machine makes it easy and simple to get started.