Join Tim Jordan and Norman Farrar from Private Label Legion as they talk about Walmart, its growing online marketplace, and why it matters to sellers like you.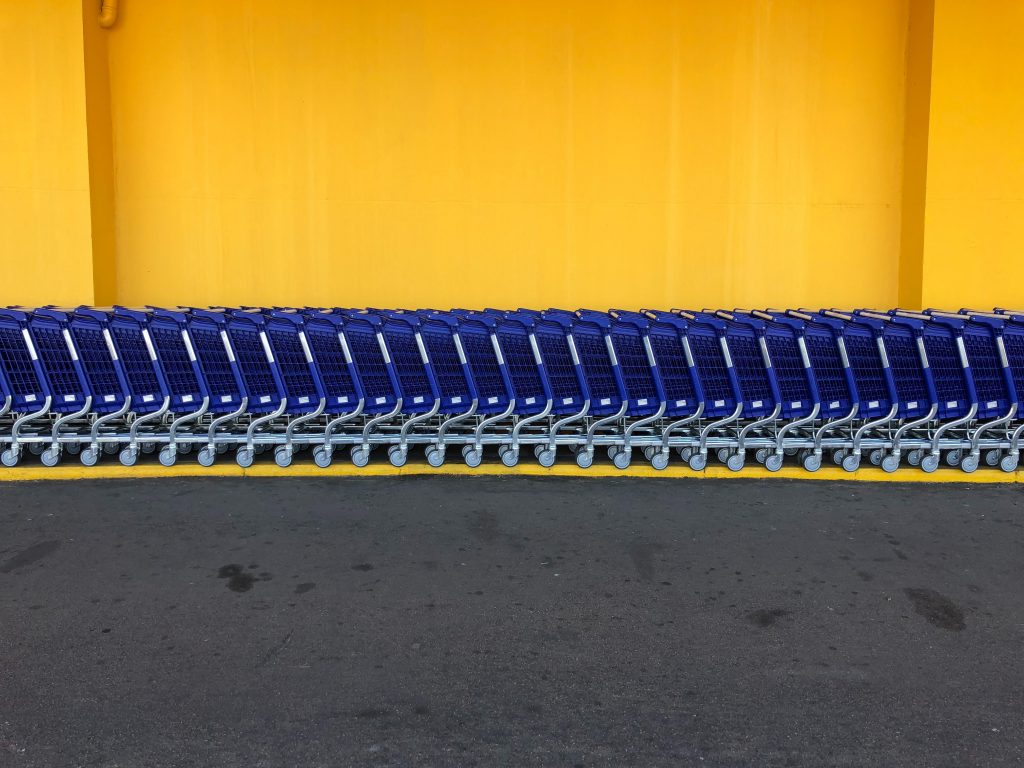 Walmart ended its fiscal year with +$572.8 Billion in total revenue.*
Most online sellers can't say the same because … well … that's a huge figure.
But! Sellers who head over to Walmart's online marketplace have a very real opportunity to get in on the ground floor of the brand's growing e-commerce strategy.
And yeah, we're talkin' add-another-figure-to-your-bank-account kind of opportunity.
So today we're getting into Walmart, its growing online marketplace, and what this growth means for online sellers like you.
1. Why do customers choose Walmart?
2. What do Walmart customers buy?
3. What does Walmart's growth mean for marketplace sellers?
4. FREE resources for marketplace sellers
5. About Tim & Norm
Why do customers choose Walmart?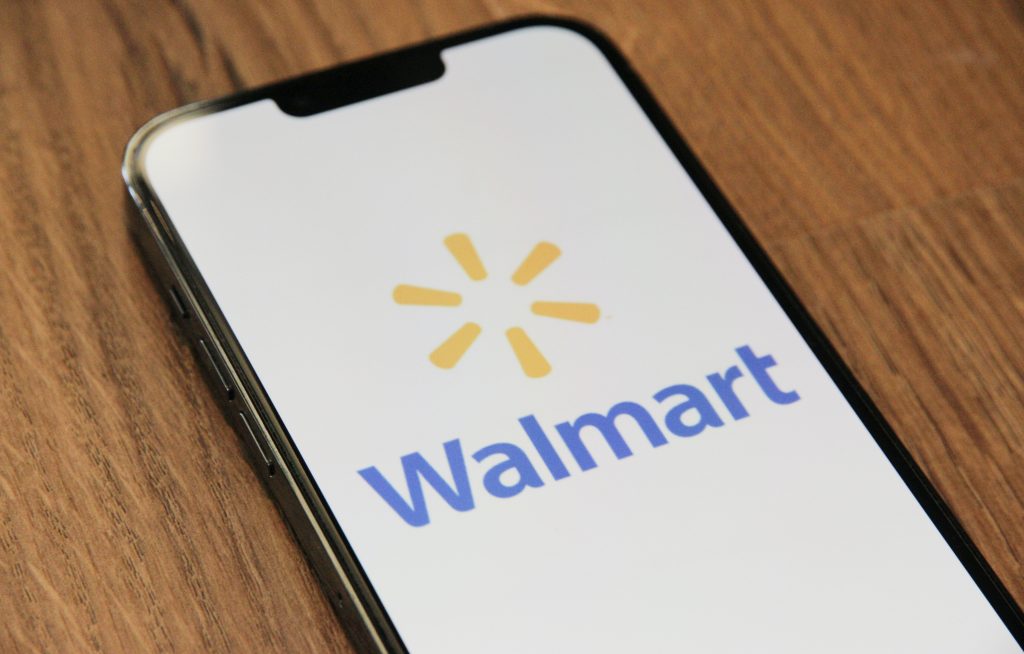 Price
The most obvious reason why shoppers choose Walmart is price, hands down. After all, Walmart has spent the last 5+ decades successfully branding itself as an affordable marketplace — and that resonates with its target audience. But there are a few other reasons why customers love Walmart that might surprise you.
Proximity
Did you know that over 90% of Americans live within 10 miles of a Walmart brick-and-mortar location? And did you know that 95% of U.S. shoppers make at least one purchase from Walmart in a given year?*
The fact that Walmart has so many locations spread across the United States gives it that extra edge even though it's repositioning itself as an e-commerce giant. The reason why Walmart's physical stores complement its e-commerce efforts is that it empowers shoppers to:
• Order online and pick up in store
• Easily return and exchange online purchases in person
• Seek in-person customer service for issues with online orders
In short, shoppers can search, filter, and browse online and also get that "human element" at the closest Walmart location.
Speed
Because Walmart has so many locations across the U.S., its inventory is decentralized. This makes for faster shipping at free or discounted rates, faster access to its wide array of products, and expedited curbside pick-up.
Not to mention, Walmart has launched micro-fulfillment centers and expanded its grocery pick-up app to strengthen its curbside services.
Key Takeaway #1: Walmart is merging its e-commerce and in-store services in an effort to create a seamless experience for its shoppers … and it's working like a charm.
What does Walmart's growth mean for marketplace sellers?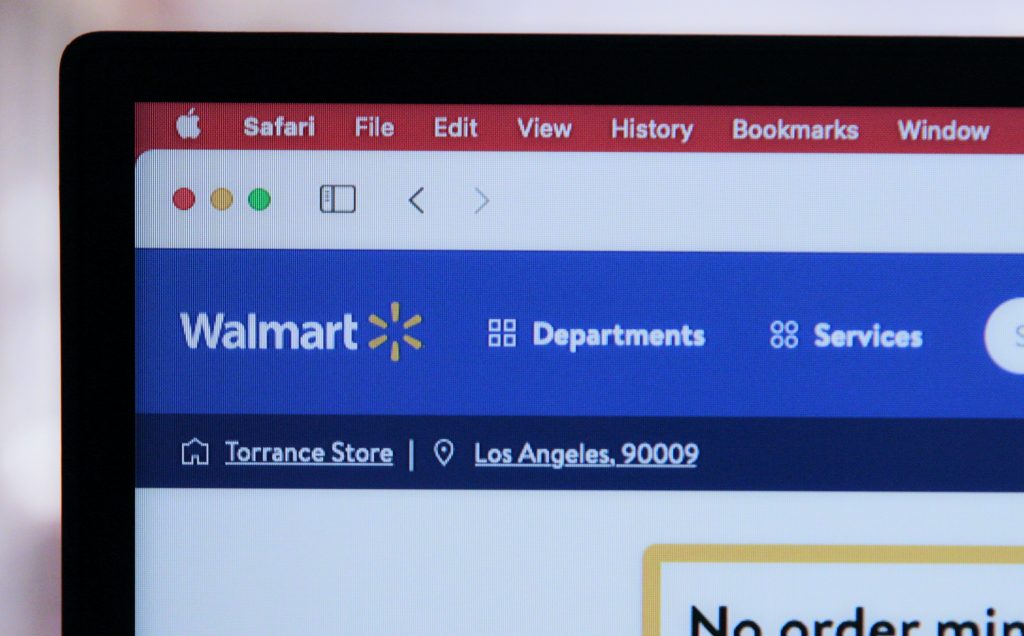 Alright, so we've talked about the fact that Walmart is growing and we've shown you why. But what does this growth mean for online marketplace sellers like you and us?
It means that at this very moment in time, established marketplace sellers have a rare opportunity to get in on the ground floor of something HUGE and target a new audience at the same time. But there are some caveats:
High barrier to entry
Walmart's online marketplace isn't the Wild West. In fact, it's the opposite. Walmart vets its marketplace sellers (so be prepared to share your reports) to make sure its shoppers have a good experience online.
Walmart IS NOT the same as Amazon
Sure, both are e-commerce giants but they're not the same and both are valuable in their own way. So if you have experience with Amazon, keep in mind that knowledge doesn't perfectly translate over to Walmart.
But if you put in the work and you do your research, Walmart's online marketplace has the power to add another figure (or two!) to your bank statement.
Key Takeaway #2: Walmart's online marketplace is the ULTIMATE opportunity for established sellers to get in on the ground floor … but that doesn't mean you don't need any training.
What do Walmart customers buy?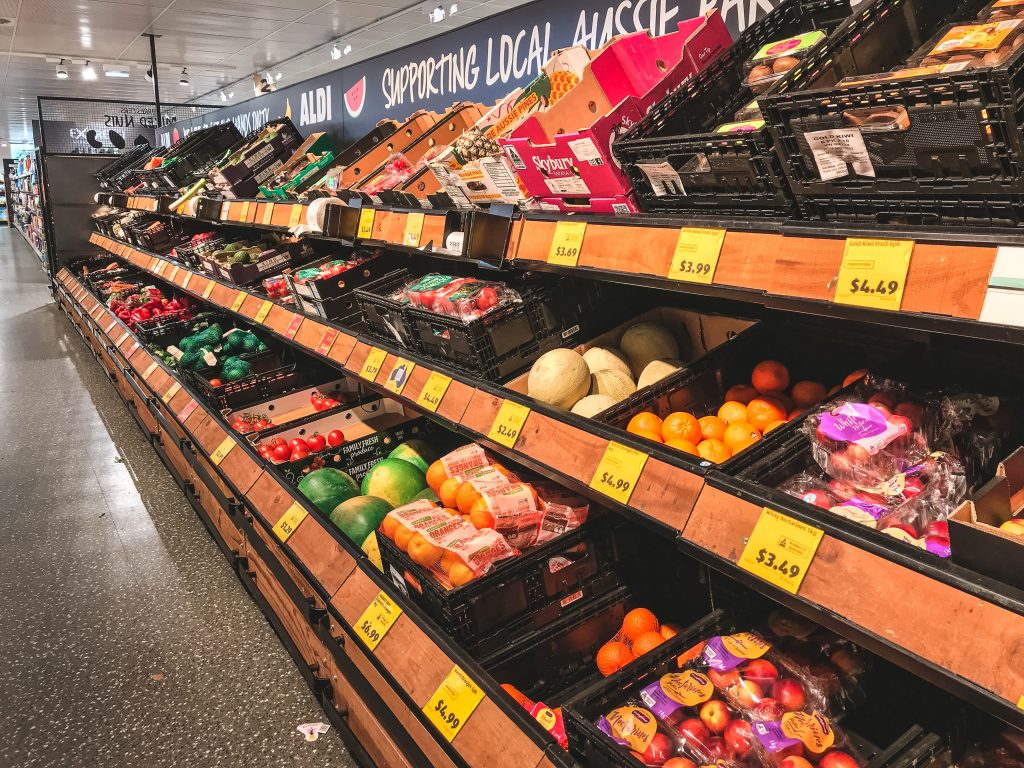 Walmart carries a ton of products, all of which do well. But there is one MAJOR thing that sets Walmart apart:
Groceries!
(And household cleaning supplies and over-the-counter medications, but for now, let's just focus on groceries)
Again, since Walmart has decentralized inventory and tons of in-store locations around the country, it's easy for Walmart to get groceries to consumers without spillage and spoilage.
In fact, food sales make up about half of Walmart's revenue each year with over $200B in grocery sales alone. Plus, on average, Walmart outsells major grocery chains like Kroger by hundreds of billions of dollars each year.*
Key Takeaway #3: Walmart customers LLLOOOVVVEEE buying food and groceries in-store and online.
*According to the Washington Post
Stay tuned for more Walmart marketplace resources
Hey there fellow sellers! We're stoked to announce that we're releasing new and exciting Walmart content each week here on the Amazing.com blog.
Remember to bookmark it and check back each week for more info about how to sell on Walmart along with step-by-step guides and tons of free resources.
FREE resources for marketplace sellers
Want to learn even more about selling on online marketplaces? We've got you covered, check out these free resources:
The $26.1 Trillion Dollar Opportunity: How to Take Advantage of the Greatest Wealth Transfer of the Last 20 Years with this FREE training!
FREE Template Package: Amazon FBA Marketing Calendar Template to Increase Your Sales
Limited Time Offer FREE eBook: How to Build a Million Dollar Brand on Amazon and Live Life On Your Own Terms in Just 12 Months
About Tim & Norm
Hey everyone! We're Tim Jordan and Norm Farrar. We're both e-commerce sellers, hosts of two popular podcasts, and together we run the Private Label Legion online seller community.
Norm Farrar has been selling e-commerce since the late 90's and has created both seven-figure and eight-figure marketplace brands. He later found his introduction to the Amazon marketplace through Amazing.com.
Tim Jordan has been selling e-commerce since 2015. He started out with reselling then quickly moved into private label and has since created multiple seven-figure marketplace brands.
Tim and Norm now travel the world speaking about e-commerce and sourcing private label products to sell on online marketplaces. Together they've coached and consulted both new brands and some of the largest in the world.