STEP 1
Complete the Form Below to Get Your Copy of the Million Dollar Brand Book
Your information is safe with us.
We will never share, rent or sell your information.
[FREE BOOK]

SIMPLE SYSTEM TO BUILD A MILLION DOLLAR AMAZON BRAND

For a limited time you can get this book for free. Learn the exact path to freedom and never have to work for someone else again.
Amazing Selling Machine and its Creators Have Been Featured In: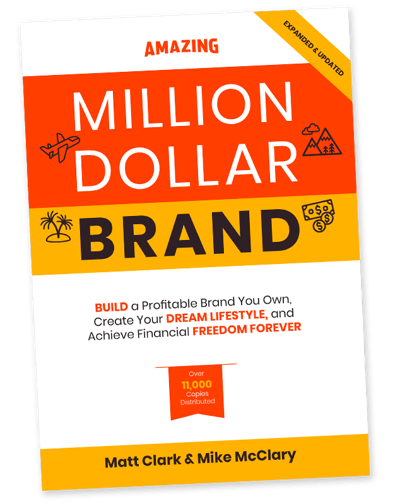 Matt Clark
Chairman of Amazing.com, Inc.
"The system inside this book already helped 35,000 people start a business and create financial freedom on Amazon. Now we're giving it to you today…for FREE!
All you have to do is cover the shipping, and I'll take care of the rest."
Special Offer
Purchase the Million Dollar Brand Book Today and Gain Access to Hours of E-commerce Training and Pages of Resources for FREE!
When you purchase the physical or digital copy of the Million Dollar Brand book we'll give you access to Amazing Pro for FREE. An Amazing Pro account will allow you to access hours of e-commerce training and pages of ebooks and how-to guides.
What's Included:
Hours of online training
Downloadable eBooks
Access to special offers
Discounts on Amazing partner tools
Much more...
Imagine how different your life would be if you made money in your sleep.
If you woke up, checked your phone, and saw $100,000 deposited in your bank account monthly like clockwork.
You'd have the freedom to call the shots in your life. You wouldn't have to stay shackled to a 9-5 job that steals your time while lining someone else's pockets. And you definitely wouldn't have to ask a boss for permission to take time off to be with your family over the holidays or care for a sick family member.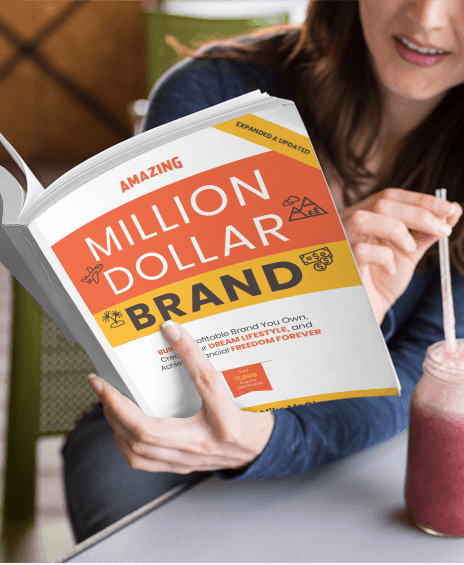 If you want to be free to live where you want, do what you want, and spend your time how you want, you need a source of income YOU control that isn't dependent on a paycheck.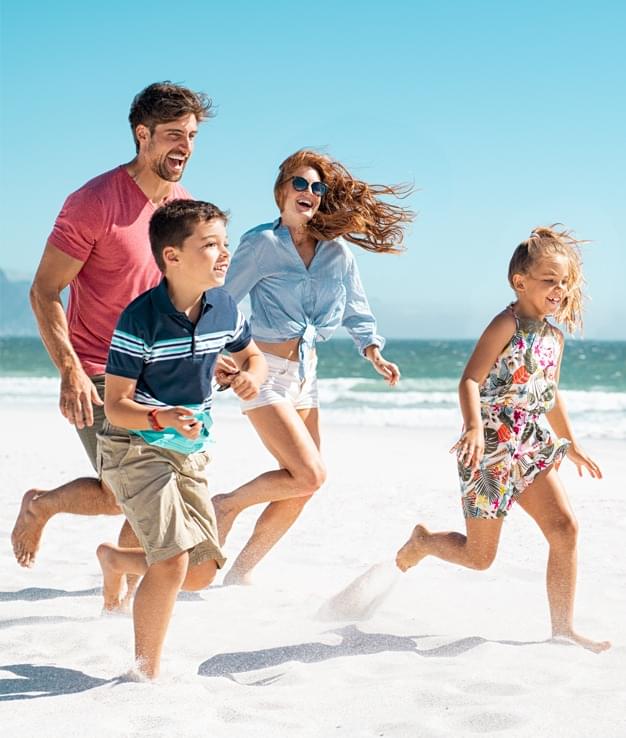 When you control how much money you make, you finally have the possibility to live life on your terms and:
Spend more time with your family
Finally take that vacation you've been putting off
Pursue that hobby you left on the back burner
Give back to others in a meaningful way
It's all possible when your money works for you to fuel a life you love.
My new book Million Dollar Brand shows you have to take control of your finances and your life by building a brand leveraging the power of Amazon, the world's largest online retailer.
TO CHANGE YOUR LIFE, YOU NEED THREE THINGS:
ONE.
You need a source of income you control that works for you no matter what you're doing with your time. In other words, you need to stop trading time for money.
TWO.
You need a source of income that also doesn't tie you down to a location. Today, with the reach of the internet, this is easier than ever.
THREE.
You need income that's sustainable and will consistently grow year-after-year.
In this book, I'll show you have to change your life building a brand you own that you can run with just a laptop and internet connection.
Zero business or marketing experience is required.
All you need is a commitment to yourself that you will follow the steps, exactly as they're laid out, and you can have a life of total and undeniable freedom.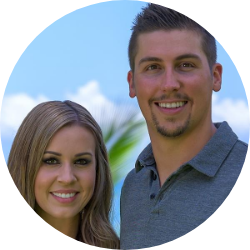 "We're doing over half a million dollars a month now. We have two kids. One is 5 and one is 9. We are able to have something that we can support our family, but also go to everything, go on trips with them, and be able to take them to do a lot of fun things. It's just a game-changer."
- JUSTIN AND CHANNING

Mike McClary
CEO of Amazing.com, Inc.
ESCAPE THE 9-5 AND EMBRACE THE 4-HOUR WORKWEEK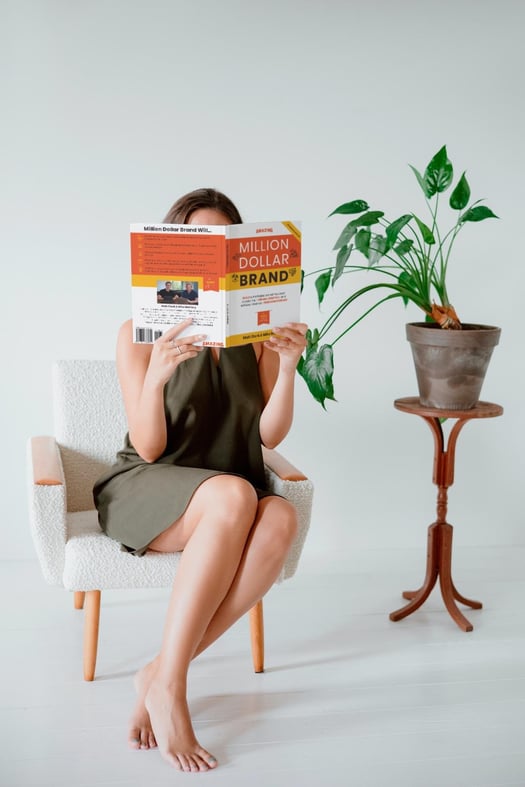 I understand what it's like to feel trapped by a job, confined to a cubicle that drains your energy and robs your time.
Right out of college, I worked at an investment bank. It was the "safe" job, and on paper everything seemed great. But inside, it was killing me. The 16-hour days were unfulfilling and soul-sucking.
I wanted to control my own future, decide how and when I would work, and reap the rewards of my contribution. I wanted to make my own way.
So I quit. I fumbled my way into ecommerce and became obsessed with figuring out how to build a successful business.
After 4 years of trial and error, and 20 businesses later, I discovered the details of what makes ecommerce businesses successful and scalable…and the deadly pitfalls to avoid.

I'm laying out the repeatable formula I've discovered works to create successful Amazon brands in my new book, so you can avoid my mistakes and fast track your business to become a million-dollar brand.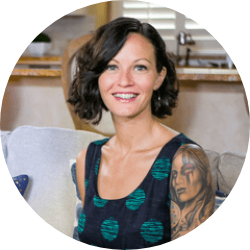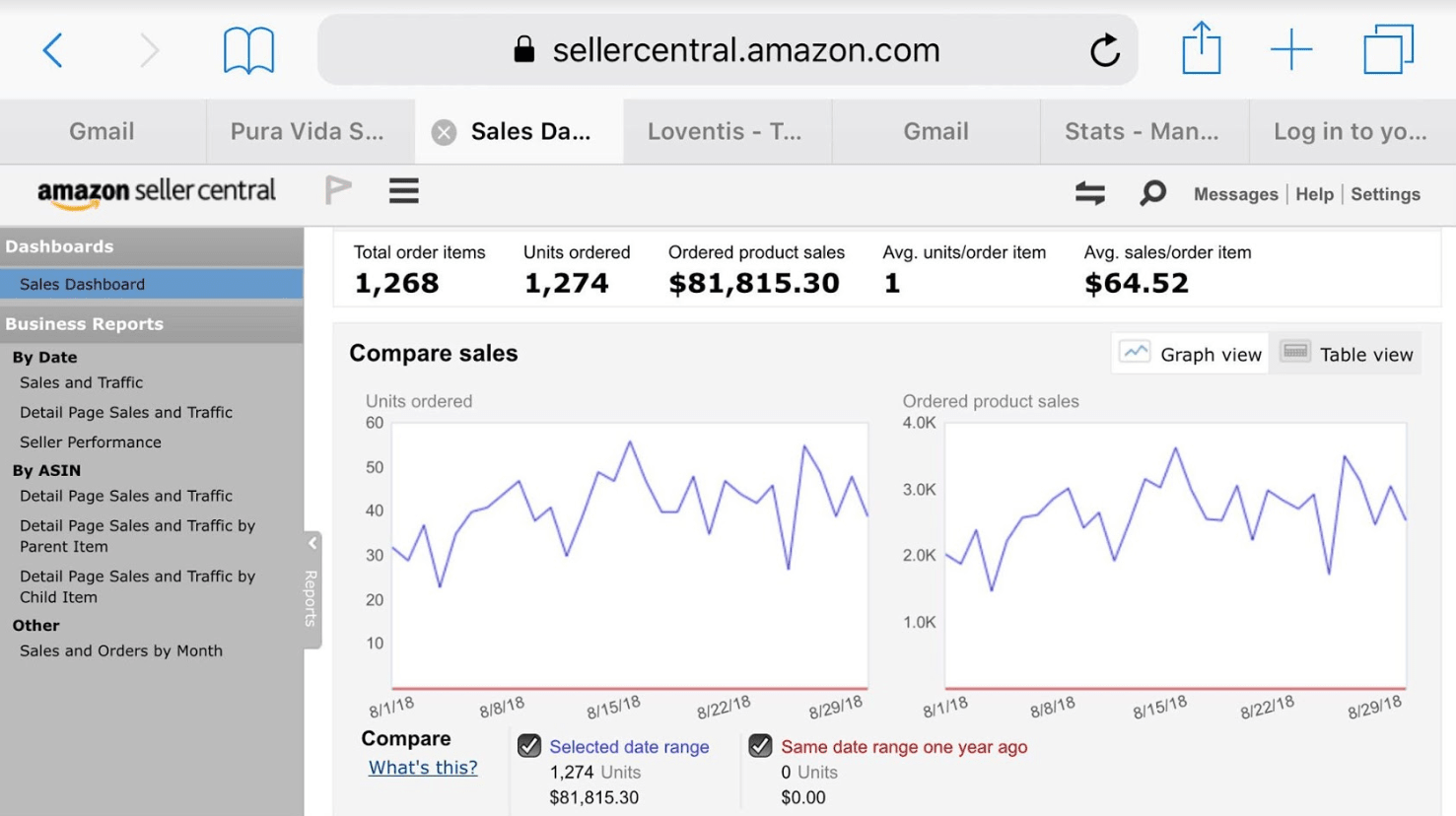 "Being pregnant with my second baby, I just had this really strong desire to be able to provide for my family. I made a firm commitment to myself that this would work no matter what. I wanted to be doing $50,000 a month in sales by the beginning of 2020. I hit that goal within the first nine months of starting on Amazon. And this past month I did over $81,000 in sales."
- ANNE FERRIS
HERE'S WHAT'S REVEALED INSIDE THE MILLION DOLLAR BRAND:
The step-by-step roadmap to build a successful brand on Amazon that generates $100,000 in monthly sales...and how you can build it within 12 months.
The 5 criteria to find in-demand products you know will sell and that have the profitability to fuel your dream lifestyle.
How to start a million-dollar brand with the incredibly low entry cost of $500 for initial inventory, which is an unbeatable ROI of 2000%.
The 6-step process to finding high-quality suppliers for your brand and the exact scripts to use that will make you an expert at negotiating the lowest production costs with the highest profit margins possible.
Powerful, up-to-date marketing strategies to drive traffic to your Amazon page and the 4 elements that must be present in your listing to maximize sales.
A suite of checklists and templates to start your business as fast and easy as possible, plus the tools to make it run on auto-pilot.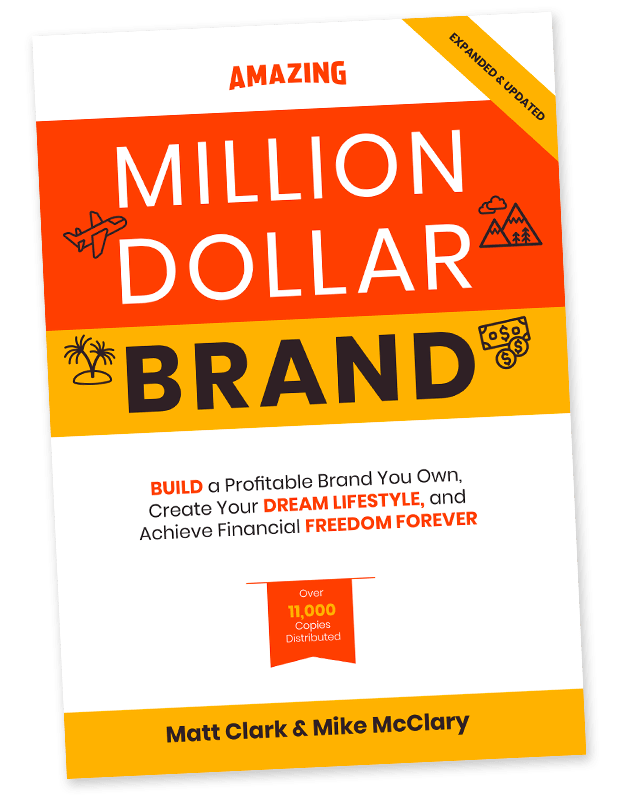 All you need for this Amazon business to work for you is a laptop, internet connection, and the commitment to be your own boss.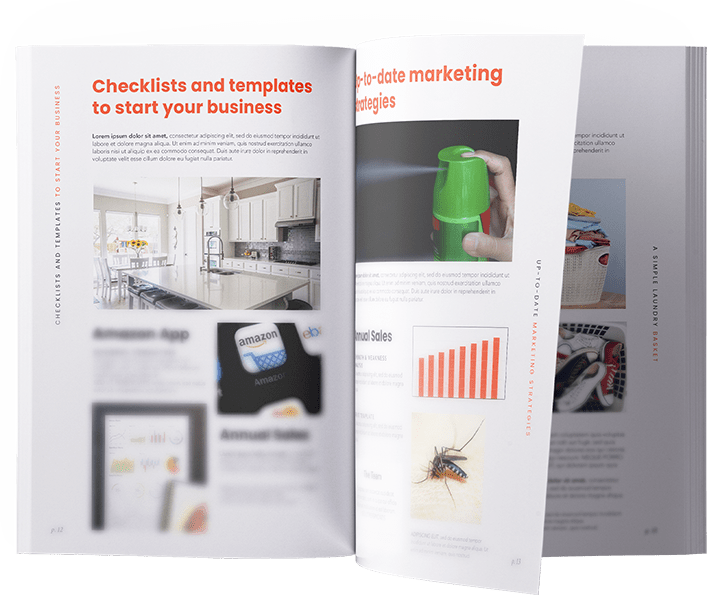 You can work from anywhere, work anytime you want, and control the levers to earn any amount you desire.
Don't wait another day to make this your reality!
Your life changes once you have a brand you own, selling a product that's yours, producing profit for you each and every day—even while you sleep.
You can break the cycle of trading time for money and get on the path to financial freedom.
The sooner you start, the sooner you can be free.
HERE'S WHAT A FEW MILLION-DOLLAR AMAZON SELLERS HAVE TO SAY:

"Celebrating 5k Badge I cannot believe it!! I have 9 days of inventory left SHEESHHHHH!!! Stay motivated you guys! Logging into seller central after making sales becomes addicting lol!"
- Jada M.

"I wanted to be doing $50,000 a month in sales by the beginning of 2020. I hit that goal within the first nine months of starting on Amazon. And this past month I did over $81,000 in sales."
- Anne Ferris

"I have been selling for just under 11 months now and have 6 products. My monthly revenue is $86k with an overall bottom line profit of $13k. I am far more passionate about what I do now."
- Paul Nicholl

"I received my 10k badge on day 17 of my launch...thank you to all the mentors who helped me throughout the entire process."
- Sara N
MEET SOME OF OUR STUDENTS WHO SOLD THEIR BUSINESS FOR MILLIONS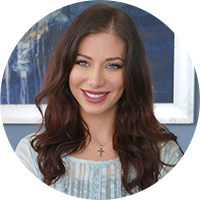 "Thanks to the guidance of the Amazing Selling Machine, I was able to build a very successful eCommerce business with no prior experience. Now, I enjoy a lifestyle I never even dreamed possible. Entrepreneurship was the path that led me to freedom and ASM showed me what steps to take."
- Tatiana James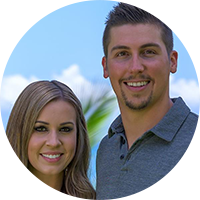 "This business allows you to put your money to work so you can keep your time. I don't know of a more powerful reason than that to make a decision to invest in yourself and build something that will work for you. You deserve that. Trust yourself and you will make it a reality."
- Channing Dyson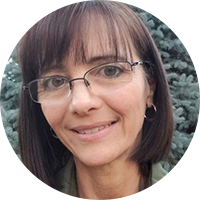 "Going on vacation out of the country twice a year is not something I need to think twice about now... People still cannot believe what I was able to accomplish in such a short period of time, totally on the side, with just a few hours to spare."
- Ana Silva

Sir Richard Branson
Founder of the Virgin Group

Daymond John
Entrepreneur, Investor, The People's Shark

Robert Kiyosaki
Author of Rich Dad, Poor Dad

Dave Asprey
Founder of Bulletproof Coffee

Sara Blakely
Founder & Owner of Spanx

John Mackey
Co-Founder & CEO of Whole Foods Market
IF YOU GIVE IT A SHOT, YOU MIGHT JUST QUIT YOUR JOB
"I gave it a shot and within 3 months I was able to quit my 9-5."
- Kenny Davies

"My wife and I have four awesome kids, and we love hanging out with them. We just got to take an adventure in Maui together, which was super fun. And all of that is because of what ASM has provided. Love the opportunities to live a lifestyle of freedom, and to be able to do some things we value and appreciate."
- Nate McHenry
"This is the real deal. I have been able to make $59,291.86 in sales in 1 month. This course has changed my life!"
-Joycelyn W.

"Amazing is the best company out there providing a highly advanced training program like ASM and giving all the new editions, updates, new strategies for free to its members. Joining ASM is the 2nd best thing (apart from finding my life partner) that has happened in my life."
- Dushmantha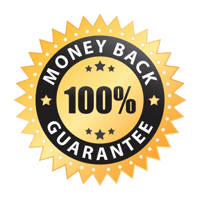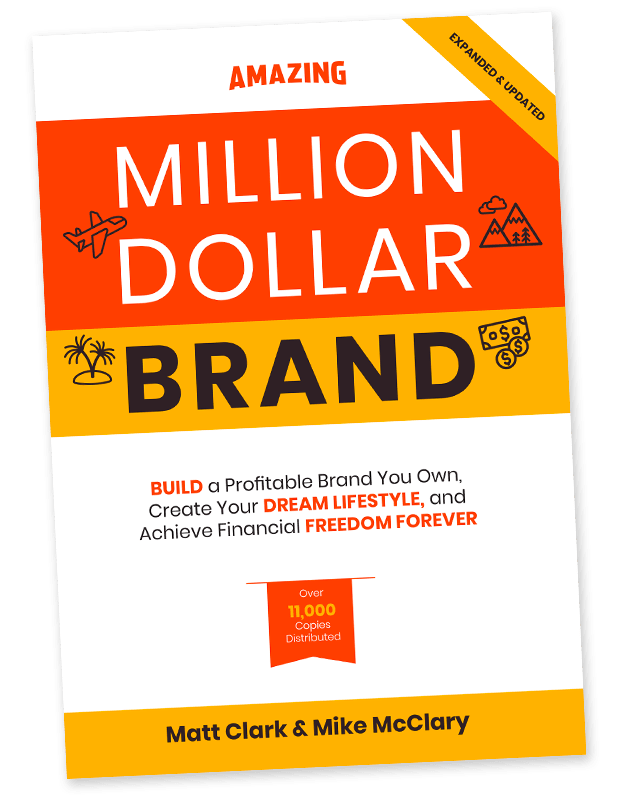 WE GUARANTEE YOU'LL LOVE THIS BOOK
With the strategies laid out in each chapter, you can get started building your business immediately, without waiting one second longer to create your dream life.
You'll finally have the freedom to do what you want, when you want.
If you don't find value in this book, all you have to do is email my team, and we will fully refund your shipping fee for up to 30 days. And you don't even have to return it.
You have nothing to lose and everything to gain!
Owning a million-dollar brand doesn't happen by accident.
It's a very intentional and ambitious goal, and you must take consistent action to achieve it.
Every day that you stick to your same routine will get you the same results and the same life you currently lead. The choice is yours.
Take the first step towards creating a business to fuel a life you love, and grab a FREE copy of the book that could change your life.
You have nothing to lose and everything to gain.
Don't leave your freedom up to chance.
To Your Success,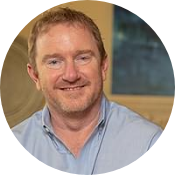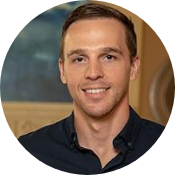 "I am so happy right now I am about to cry. I cannot even begin to describe the feeling...to all those who have doubts, experienced roadblocks or just procrastination: Go for it! Give it your all! It is so worth it!"
- Anamaria from Romania

"I am quickly climbing the ranks and running out of inventory. I just had to place a second inventory order with my supplier with triple the amount. Thanks for all your support along this journey!"
- Osmar from Southern California